New Macs on the way!
Apple have, according to 9-5 Mac, plans to refresh their laptop offerings in June this year. But, they also promise a few adjustments too! The power button will be removed, moved instead to the keyboard as it is on the case with the current MacBook Airs. The design will stay the same, with the usual array of MagSafe ports, ThunderBolt ports, and an SD card reader.
Apple will also supposedly introduce a Retina display with the new 15-inch MacBook Pro, something which has been expected for a while. Cupertino has been adding high-resolution graphics into Lion and Mountain Lion in preparation, with insiders claiming the new display is "jaw-dropping" and "definitely the most important Mac innovation in years." The sharpness and clarity of the display is said to be similar to that of the Retina displays found on the iPhones and new iPad.
There will also reportedly be USB 3.0 support, despite Apple previously dismissing the technology. But, it is rumoured to feature alongside the Thunderbolt port. Software strings that have appeared in Mountain Lion back up this info, with suggestions that there will be 5Gbit/s transfer speeds across the USB 3.0 port. 9to5Mac report that Apple has been testing the technology for a while, but the new MacBook Pro will be the first time example of the technology because of native Ivy Bridge support.
Finally, it hasn't been confirmed what GPU will found within the new MacBook Pro, references to the NVIDIA GT 650M have been found in Mountain Lion. It would be a marked departure fromfrom AMD, who have offered mobile GPUs for the last few generations of MacBook Pros and iMacs. Ivy Bridge chips will mainly be quad-core i7 offerings.
Desire C revealed in all its low-spec glory.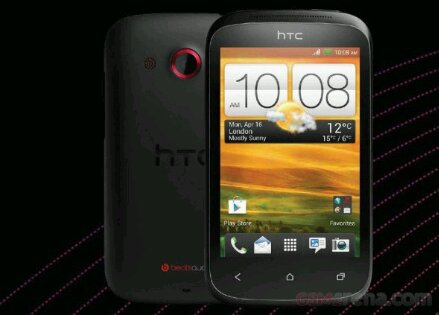 The picture above is what we previously knew as the HTC Golf, but now the HTC Desire C has manifested itself via the Vodafone Portugal catalogue with clear mid-range specs. There's a 600Mhz processor, a 3.5″ 320×480 pixel screen, 4GB of internal memory, a 1230MaH battery and a 5 megapixel camera. Powered by Android Ice Cream Sandwich it has all the usual connectivity, GPS and sensors.
You do have to say this is a distinctly One Series looking device nonetheless and we expect all of this can be yours for well under £200 when it becomes available soon!
In other news:
Apple Mac stock dips in advance of a Retina display packing refresh!
Apple have accused Samsung of deleting vast swathes of evidence which was vital to their current patent disputes.
The US Senate has agreed to look at the issue of browser choice on the forthcoming Windows RT.
Apple are seeking advice from Kaspersky on how to deal with their recent malware problems.
Nvidia has bought 500 wireless patents.
Samsung are using David Beckham for their Olympic advertising.