Galaxy Note ICS Update pushed back to Q2.
The Galaxy Note is a beautiful example of a 'phablet' and I for one would love to get my hands on the device as my daily driver. But Samsung has announced today that their original plan to unleash some ICS action on the device will have to wait for another quarter of a year as their developers have fallen slightly behind time... the story of Android OEM's lives.
Samsung, being the lovely bunch they are, do want to apologise for the delay and their way of doing that is by offering a 'Premium Suite' upgrade. Which in essence is just a set of applications which take advantage of the S-pen. Although, there is a case for arguing this should have been their at the devices inception, but any upgrade to an Android device is a good one and the Galaxy Note is simply a stunning device, so it's a win win situation. Beside if we do have to wait a couple of months for the software update we now have Angry Birds Space to kill the time!!!
Nokia and Apple clash over best 'nano-sim' design.
This really is quite an interesting match up we have hear; the world's biggest company versus the world's ex-biggest phone maker. The source of the heated debate this time is the best design for the incoming 'nano-sim card slots'.
The issues Nokia has with Apple's design is; first, that Apple has gobbled up a tonne of patents for the new 'tray' and second that said tray physically takes up too much room and isn't a vast improvement over the current MicroSim card slots available. There are also reportedly issues with the longevity of a nanosim tray amongst other quarrels, but this will all be decided by a vote in the coming weeks. But, you know how Apple hates not getting their own way; if they lose, well Tim Cook maybe the first person into the court room!
Nokia fire even more people!.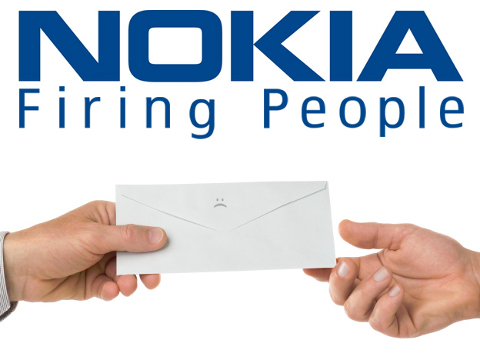 This really must be squeeky bum time if you're still a Nokia employee; after months of job cuts there is even more which have been dropped from the payroll today. The worst thing about companies losing money is that things like this affect real people, which is a huge shame.
Unfortunately, this time around has seen the company shed 1000 jobs from it's Salo factory in Finland. The jobs will be phased out over the course of the coming year and the jobs will essentially be reassigned to Asia, where the cost of manufacturing is considerable cheaper. Desperate times, call for desperate measures.
In other news.
Sony's tablet S and P will be receiving their dose of Android 4.0.3 in April, well in Japan at least.
AT&T's LG Thrill gets a bump, but only as far as Android 2.3.
Nokia N9 gets an Android 4.0.3 dual boot solution.
HTC Vivid gets and 4.0 on AT&T.
RIM is now second in volume of smartphones shipped in Canada to Apple, OUCH!
Android Jelly Bean has been tipped for Q3 instead of a summer release.