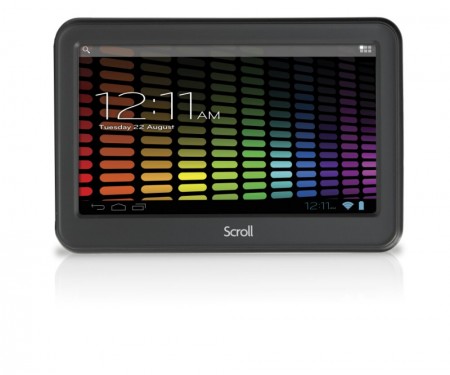 Many people out there might have children, those children might be being asked what they want Father Christmas to bring them this year. Some might have said an MP3 player, or more specifically iPod Touch.
But, we're more than aware, here at TheTechFella, that not every one will have a spare £250 for Apple's latest and greatest, so it's well worth having a little look at this guy from Storage Options!
It's called the Scroll Pocket 4 and it's an interesting little prospect because it's got some nifty little features given it's price. There's Android 4.0 on board, a 4.3" 480x272p capacitive multi-touch screen, 4GB internal memory and a MicroSD card slot.

The processor is a 1GHz Box chip unit and it's paired with 512MB of DDR3 RAM! There's also a little rear facing 0.3MP camera and a 1500mAh battery powering the whole thing!
When you think about it this is essentially a mini tablet or a contender in the same realm as Samsung's Galaxy players, which start at £129! So when you consider the Scroll will cost you £49.99 it's a great deal!
Even if you just use it as your MP3 and movie player for car journeys for that price you can't go wrong! This thing will definitely be on my christmas list! You can get the full details on
this link!
Via
TechDigest