Motorola to unleash a Razr M HD?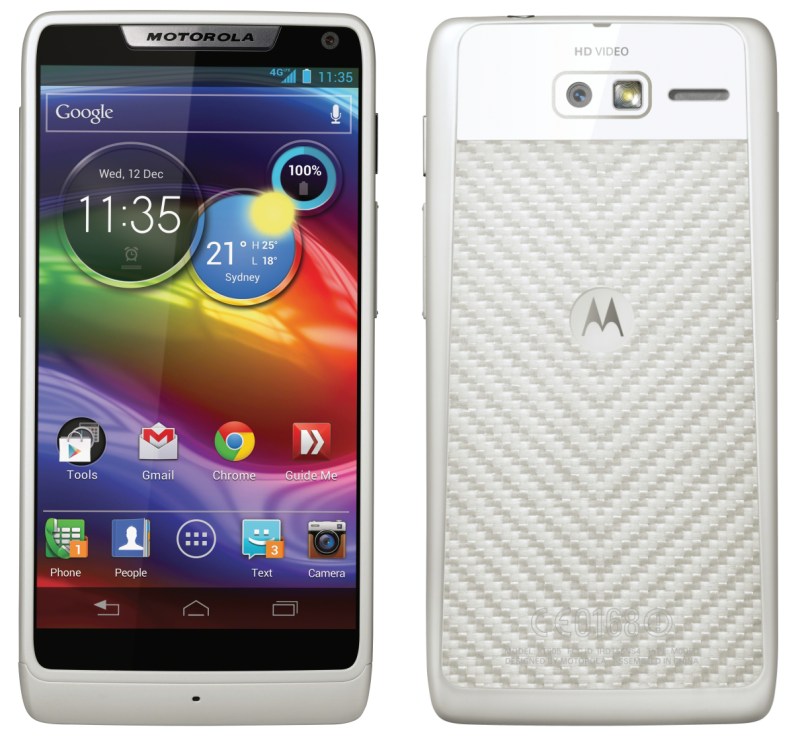 Earlier this year Motorola's super thin Droid Razr and Droid Razr Maxx got HD buddies, an according to one of PhoneArena's anonymous sources the Razr M will soon have a HD brother too! It would seem fitting that the Razr M's refresh would maintain a mid-range price and so the suggested spec sheet does seem to fit in with that.
Apparently the device will launch with Android 4.1, which will be updatable to Android 4.2 at some point after launch and on the spec front there will supposedly be a dual-core Snapdragon S4 Plus processor running the show on a 720p 4.5" screen, at that resolution the screen will have a Retina display matching 326ppi. To round the device off there will also supposedly be 1GB of RAM, 16GB of internal storage which is MicroSD expandable and a 3300MaH battery, although there was no mention of any camera specifications.
Would you be interested in a device like this? If it could come in at a reasonable price point it could prove to be a very popular device, especially with the very good battery size! If you would like to see the full spec sheet given to PhoneArena then hit up the source link below!
Via
PhoneArena
.
More Galaxy S4 rumours arrive suggesting an April launch date!
Hot on the heels of the best render of the Galaxy S4, which we
published
yesterday and that is embedded above, we got wind today that there is another set of juicy rumours from Korea regarding Samsung's upcoming Galaxy S4.
Today's rumours suggest that the device will be launching in April, which is to be expected given Samsung had to delay the launch of the S3 because of the discolouration of their blue cases last year. But, that's the mundane part of this rumour. The juicy bit is that the rumours suggest that the Galaxy S4 will come with an S-Pen and a 5" 1080p AMOLED display. The S-Pen rumour is the intriguing part because it suggests that this could be a merger of the Galaxy Note and the Galaxy S series. We find this hard to believe because the separation of sizes in the different ranges gives users exactly what they want depending on their preferences and a 'happy medium' might be enough to discourage both camps.
Other than that it's expected that there will be Android Jelly Bean on board which will be powered by a quad-core Exynos 5440 chip which will be made using a 28nm process which uses high-K metal gate technology. There's mumblings of a using ARM's big.LITTLE process, but because that's very much still in it's infancy we don't think that one is very likely either. Just to conclude the rumours there is also mean to be a 13-megapixel rear auto-focus camera and the body of the phone is expected to be 9.2mm thick to house that S-Pen!
We think the screen size and quality are quite likely as is the camera spec, but other than that we find it hard to believe Samsung would merge the Note and S series and we're not convinced the S-Pen is ready for the big time either! What do you think? Let us know in the comments below!
Via
PhoneArena
.
And finally, it seems HTC's eternal HD2 now has the ability to run Windows RT! A post on Twitter from CotullaCode shows the software up and running! The image and tweet are embedded below for your viewing pleasure!
myself shocked :O twitter.com/CotullaCode/st…
— Ctll (@CotullaCode) December 27, 2012