Nokia shares up and Apple's down after China deals!
This story is perhaps symptomatic of the changing power of the world's economies at the moment as a couple of deals in China has given the stock markets in both Finland and America cause for concern and optimism.
Lets start with the good news and for once it's been good news for Nokia! Their deal with China Mobile, which was finalised yesterday, saw China's biggest and most powerful carrier agree a deal to sell Nokia's Lumia 920T, which is the normal 920 but with a couple of changes to make it play better with China's networks. This deal, which gives Nokia access to the world's largest and fastest growing phone market, was appreciated by the stock market and Nokia's shares were up 9.7% on the Helsinki stock market as a direct result of the agreement!
The news for Apple, on the other hand, wasn't quite as good. The guys from Cupertino were hoping to sell their iPhones to China Mobile's 703million customers, a deal which would ensure every major Chinese carrier would offer Apple's devices. China Mobile's CEO, Li Yue, said "The business model and benefit sharing still need further discussion," as do technical issues related to the carrier's homegrown third- generation network standard. This means that any sort of deal will be delayed until February next year at the earliest! This break down was not received well on Wall Street as 2.1 percent of Apple's share value was wiped off. This represented the biggest drop in the company's shares since December 2008 and this took off a huge $34.9 billion of their market value!
Ex-Apple CEO thinks Apple will become even more successful!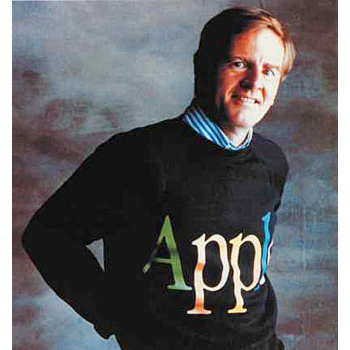 The ex-Apple exec, John Sculley, is famous for removing Steve Jobs from Apple way back in 1985! In a recent interview he explained his take on Apple as they are at the moment. He said that Apple is very capable hands at the moment, and the way he sees it is that Cupertino's finest is currently in a transitional period. He thinks they're moving to a twice-a-year product release cycle. Something which Sculley thinks will bring Apple even more profit and success, although we don't necessarily agree, but that's a story for another day! His exact words were:
"I think they're going through a very significant change now in terms of product cycles. Traditionally Apple introduces products once a year; now it's really introducing products twice a year. The complexity of that from a supply chain is immense, and Apple seems to be doing it well. So, I think that people are underestimating just how well Apple is run, and just how successful the company can be when it gets to that twice-a-year product introduction cycle."
Sculley also thinks that the foreseeable future looks good as Jonathan Ive has plenty more ideas and they will bring plenty more exciting products into customers hands!
Huawei rumoured to be working on a 6.1" Galaxy Note challenger?
When Samsung revealed their first ever phablet, the Galaxy Note, last year we all had a collective giggle and said that'd never catch on. In fact it did in a very major way and the 'phablet' category was born. The OG Galaxy Note was so successful that Sammy followed it up this year with an even bigger version which had a 720p 5.5" display.
Huawei wants a piece of this success too and they're rumoured to be working on a phone which would rock a 6.1inch full HD (1920x1080p) display. With a screen with that many pixels you're going to need some serious horsepower and by the looks of things there will be plenty of that as well. There's supposedly a third-generation Huawei K3V3 quad-core processor running at 1.8GHz, 2GBs of RAM and a bumper 4,000mAh battery! At the moment the OS of choice is looking like Android's Jelly Bean, although we're not sure whether it'll be 4.1 or 4.2, but by the time it's released it should be the latter.
We're expecting to hear a bit more about this phone at CES in Las Vegas at the start of the new year! As always we'll let you know if we hear any more!
Via
iTechNews
via
Mobot
.
Sony to offer an epic new flashing tool!
If anyone here is familiar with the world of Android hacks and software wizardry then you'll know it can be a challenging and often brutal place if you mess things up! That's why Sony has built on their recent excellent support for the Android tinkering community with the announcement of a new tool which will restore a smartphone to its default factory software! This makes Sony the first company to genuinely embrace the hacking community and if this is what it promises to be, this will be a genuinely useful tool for modders as it gives you a one step route back to the Sony-built software!
It's available in Beta form today and it has support for beta for: the Xperia S, Xperia arc, and Xperia arc S. Sony expects to add more devices soon and the eventual aim is to offer a selection of software releases for each device. Something which could conceivably mean that you will have the option to go back to an old software update if you encounter poorer performance or issues with a new Sony update! This all sounds great and we'd love to see Sony follow through on it!
Sony Via TheVerge.
Samsung's upcoming Galaxy S IV is currently being rumoured to have a 'unbreakable display'. The way this could be achieved is by replacing the 'glass substrate with a plastic material, which would be much less likely to break.' If this tech doesn't debut in the next Galaxy S, then it's quite likely it'll be in the one the year after! Although, we can't help but thinking it would've been great in the iPhone 4/4S and the LG Nexus 4!
Reuters via AndroidCommunity.
Samsung is also supposedly working on the GT-I8092 Galaxy Grand DUOS, a new budget Galaxy Note! There's rumoured to be a 480x800 resolution display, which is slightly disappointing when spread across a 5" screen, a 1.4 GHz quad-core Exynos processor, and a 2,100 mAh battery.
Via SamMobile.
Snapseed, the photo editing app which was bought out by Google is now free on the iOS App Store. The big news about the app is that it's now available for Android too! Go and get it!
Via DroidDog.
Apple have had a pretty good time of it since Tim Cook took over 16 months ago and so the man himself put himself forward for some interviews. PhoneArena have taken the best bits out and put them all in one place and you can read about it here! It's a worthwhile read!
Despite Microsoft's best efforts, a catchy ad campaign being one of them, it seems that their estimate of between 2 million and 4 million Surface RT sales for Q4 may be a little bit out! Analysts think that to date Microsoft has only managed to shift between 500,000 and 600,000 units. The one thing which was highlighted above anything else though was that Microsoft has a lot more work to do on their distribution techniques. Perhaps Google and Microsoft could team up and find a way to get both the Nexus 4 and Surface RT tablets into consumers hands better?!
Via AllThingsD.
And finally T-Mobile USA will finally start selling Apple's iPhones! The news was broken during a from an investor update from Deutsche Telecom!
DT's Chairman, Rene Obermann said "We have now added the final piece to the jigsaw to boost the competitiveness of T-Mobile USA sustainably!" And just to round the whole saga off nicely the official statement said:
"T-Mobile USA has entered into an agreement with Apple to bring products to market together in 2013!!!!!!!!!" [Exclamation marks added by me for effect]